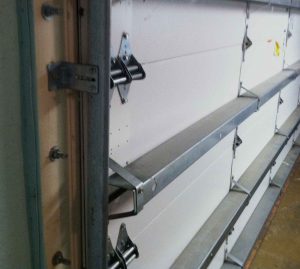 By installing certified, fully approved hurricane garage doors, Houston Texas people are sure that their homes remain intact during storms. So, if it's time to change the current overhead door or if it's time for a new installation, don't take risks. Turn to Heights Garage Door Repair Services for solutions that will withstand the high pressure and winds of hurricanes, keeping your home & family safe.
If you already have a reinforced garage door in Houston but also some troubles with it, don't wait. The secret to remain safe in the hurricane season is not only to have a wind resistant garage door but also to be sure it's in excellent shape at all times. And so, our company is here for all services and ready to send an expert in impact-resistant garage door repair Houston services. What is it that you need today?
Houston hurricane garage doors reinforced to withstand pressure
Want the old Houston hurricane garage doors replaced? Perhaps, a wind-load overhead door installed from scratch? At your service. Let us send a tech to measure, answer your questions, provide an estimate. Let our company assure you that we provide quality products only, hurricane doors that have been approved for their wind and impact resistance.
Excellent wind load garage door installation, lots of designs
And don't worry about the wind load garage door designs. You don't miss out in elegance. You just get a garage door reinforced with extra layers, low gauge steel tracks and brackets, braces, strong springs – the works. In addition to the excellent quality of the door and the compliance with all local building codes, the installation is expertly done. With us, you have no concerns. Neither about the quality of the product nor about the precision of the hurricane garage door installation.
Sign up for the regular maintenance of your impact-rated garage door
Keeping the impact-rated garage door in good shape through the years is vital. No wonder we are here for hurricane garage door maintenance. You can actually sign up for regular inspection, adjustments, repairs and lubrication to be sure your overhead door is ready to protect you in the event of a hurricane.
Call now for hurricane garage door repair service
Naturally, you can depend on us for hurricane garage door repair services. Even if you are faced with a sudden problem, it'll take you a minute to notify us and have the tracks, the spring, the opener, any part – all issues, fixed right away. Why take chances with your safety when you can have complete peace of mind? Suffices to make one call to have your Houston hurricane garage doors fixed. Why wait?