Do you like to install a new aluminum garage door in Houston, Texas? Do you want to get a new door but don't know which material or type to get? For assistance and expert garage door installation in Houston, prefer our company. We don't only make arrangements with local installers but provide you with the right product for your garage. Focused on the needs of our customers, we go above and beyond to serve you in the best of our knowledge. A new garage door installation or replacement is a bi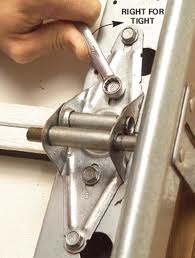 g investment and hard project and all we want to do is make it stress-free for you.
We provide you with the garage doors you want
When you first make contact with Garage Door Repair Houston for new installations, we send out a pro to assist you. Before anything else, it's vital that you gather the information you need in order to choose the right garage door. A pro comes to check your garage, discuss with you the options, help you with measurements, and provide quotation. No matter what you choose, our company can provide you with:
Traditional Craftsman garage doors
Old-style carriage doors
Raised, long and flush panel doors
Rollup & sectional doors
Single & double garage doors
Insulated steel garage doors
Your choices depend on your needs and the size of your garage. In order to choose among glass, metal, and wood garage doors, you need to take into account the weather conditions, the maintenance cost, and your personal preferences. In any case, you will have our full assistance and can rest assured that we will provide you with the door you want. Only well-trained pros come for garage door installation. Whichever door you choose, it's installed properly.
We arrange garage door installation with qualified techs
We pay attention whom we send out for the service. Be sure that the techs chosen by us have tremendous experience and the professionalism to take into consideration all specs of the new door in order to install it correctly. They install the opener and all components properly, make sure the door moves smoothly and all the way up and down. Choose us for Houston garage door installation services to be certain that the job is done correctly. Call us now if you want to know more.